In celebration of the Los Angeles fashion show highlighting the 2013 CFDA/Vogue Fashion Fund's ten finalists, thecorner.com—the exclusive online retail partner for the event—is excited to offer one specially selected item from each of the designers' Spring/Summer 2014 collections before they become available anywhere else. Now in its tenth year, the CFDA/Vogue Fashion Fund is the ultimate showcase of emerging American design talent. Click below to read more and shop.
Shop the selection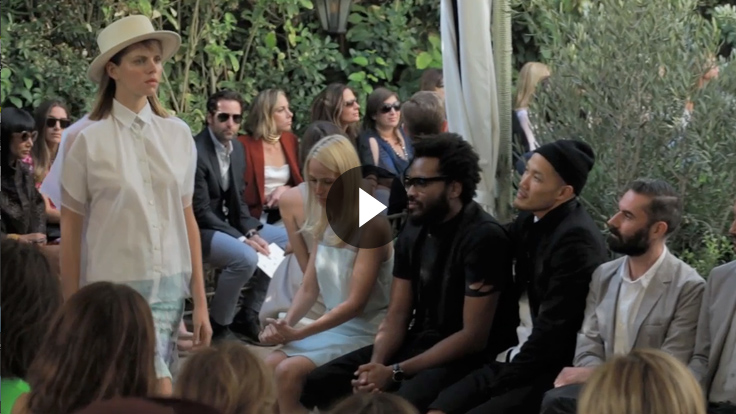 As presenting partner of the CFDA/Vogue Fashion Fund fashion show in Los Angeles, thecorner.com was granted exclusive behind-the-scenes access to the highly anticipated annual event held at the iconic Chateau Marmont.
Catch a glimpse of the designers, models, and magic of the afternoon in this footage, seen only at thecorner.com.