As the exclusive online retailer for the CFDA/Vogue Fashion Fund, thecorner.com offers a selection of the Spring '14 collections from the 2013 winning designers, Public School, as well as runners-up Marc Alary and Juan Carlos Obando. Now in its tenth year, the CFDA/Vogue Fashion Fund is the ultimate showcase of American design talent. Click below to shop.
SHOP THE WINNERS
PUBLIC SCHOOL
Designers Dao-Yi Chow and Maxwell Osborne took top honors at the 2013 competition. The duo's cutting-edge creations for men stand out as modern masterpieces with an urban twist.
SHOP THE RUNNERS-UP
Marc Alary and Juan Carlos Obando
Jewelry designer Marc Alary's magical animal-inspired accessories and womenswear designer Juan Carlos Obando's soft feminine clothing compose our unique offering of the S/S 14 collections.
DISCOVER ALL THE FINALISTS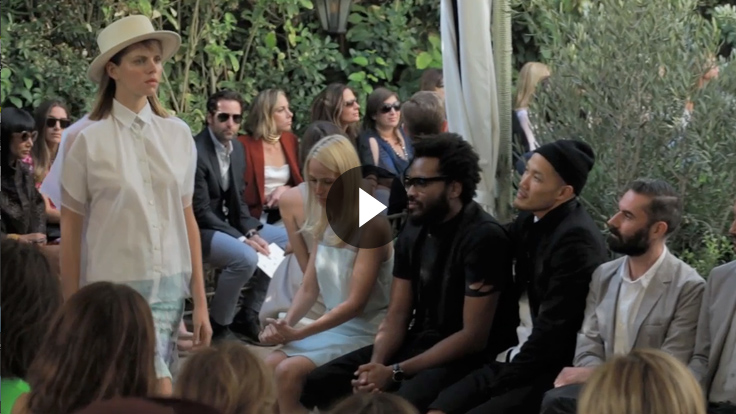 As presenting partner of the CFDA/Vogue Fashion Fund fashion show in Los Angeles, thecorner.com was granted exclusive behind-the-scenes access to the highly anticipated annual event held at the iconic Chateau Marmont.
Catch a glimpse of the designers, models, and magic of the afternoon in this footage, seen only at thecorner.com.