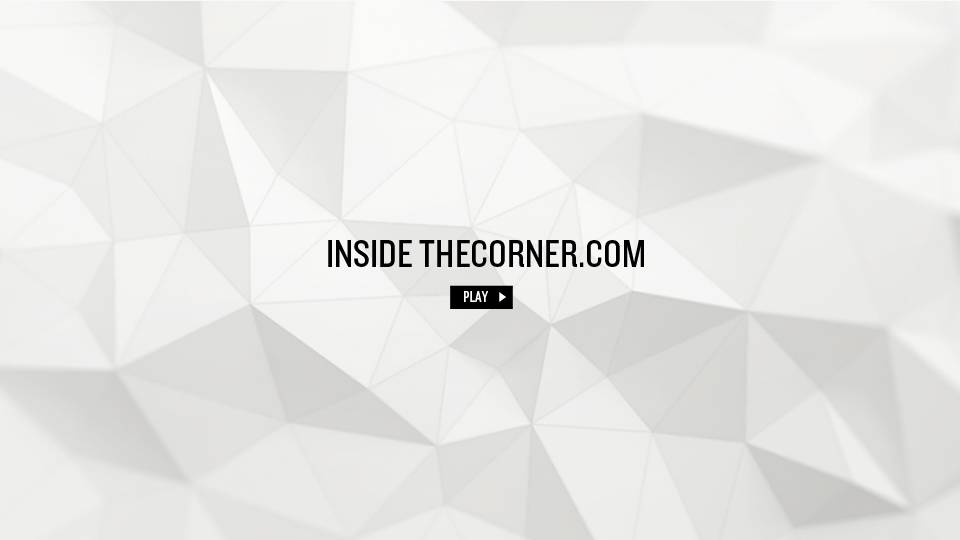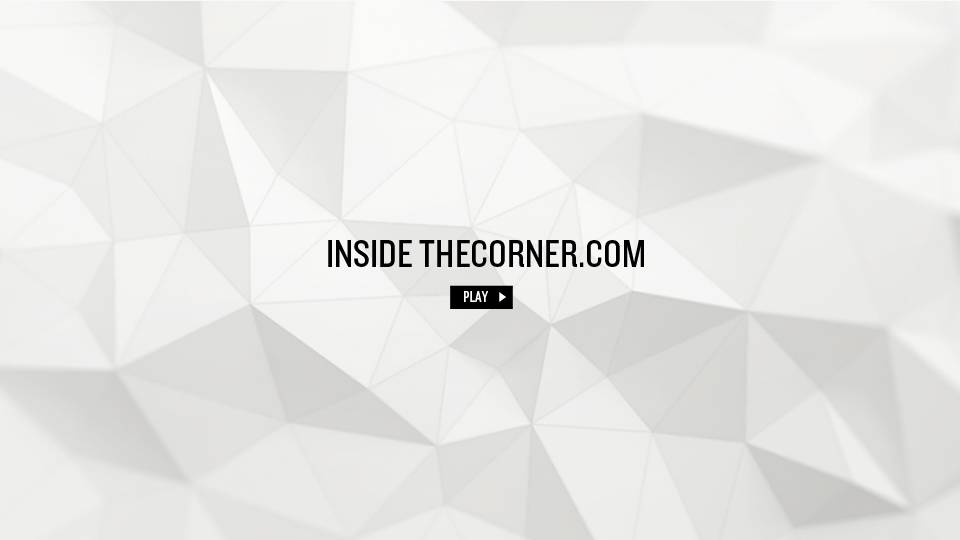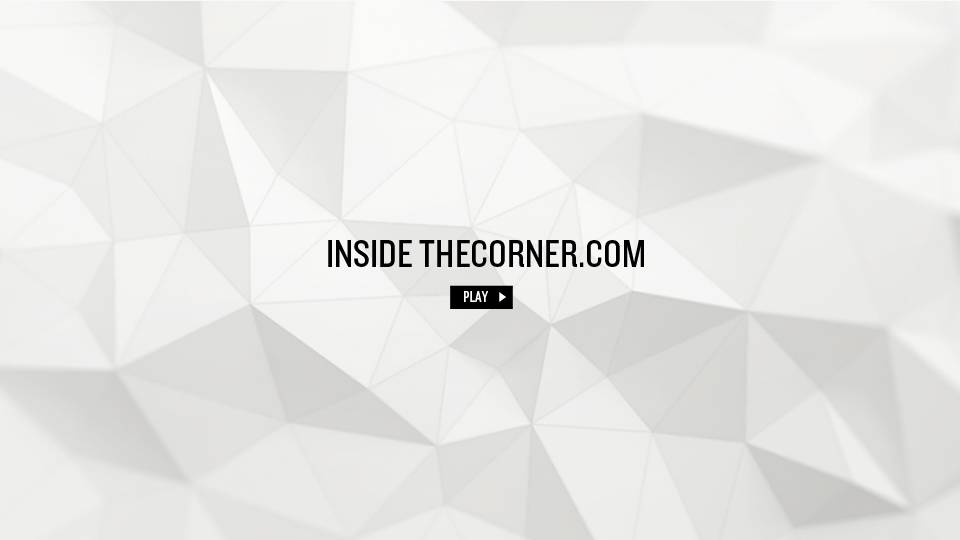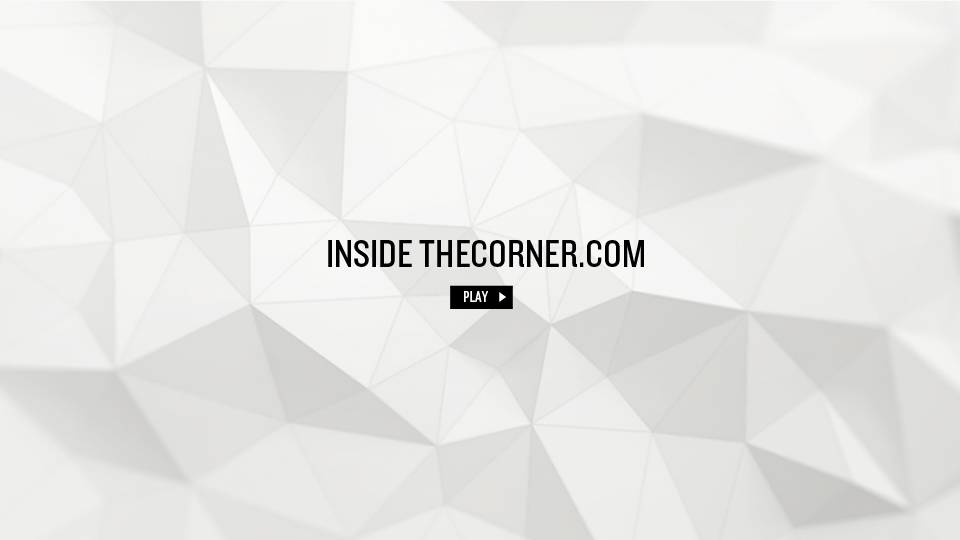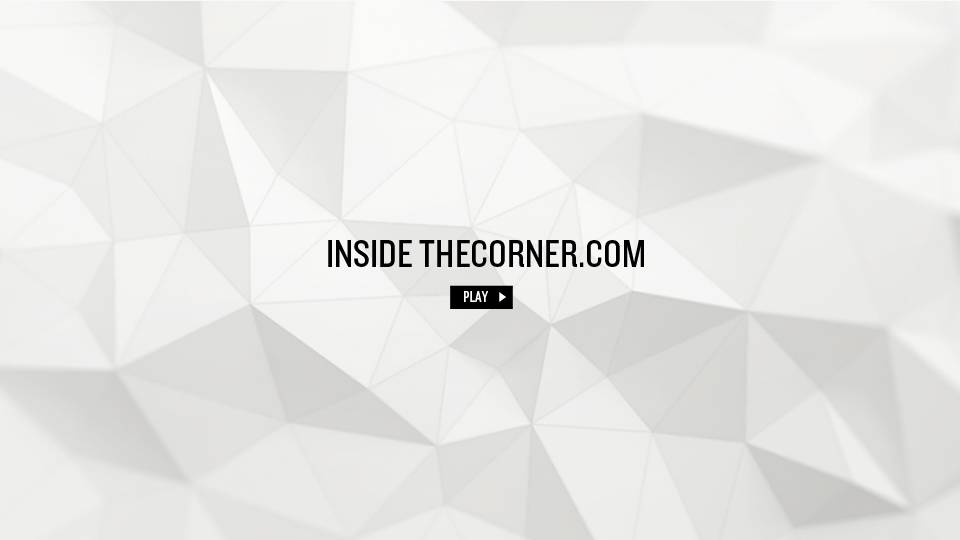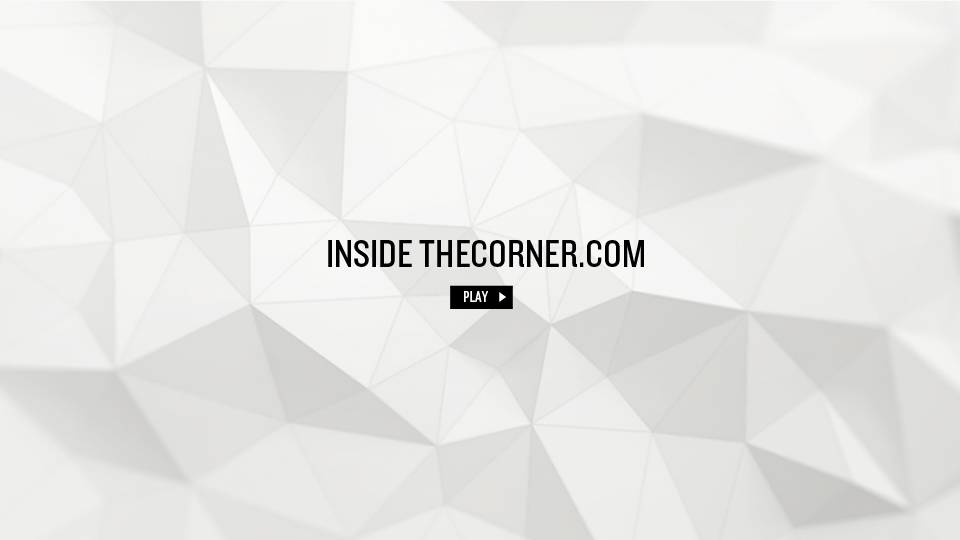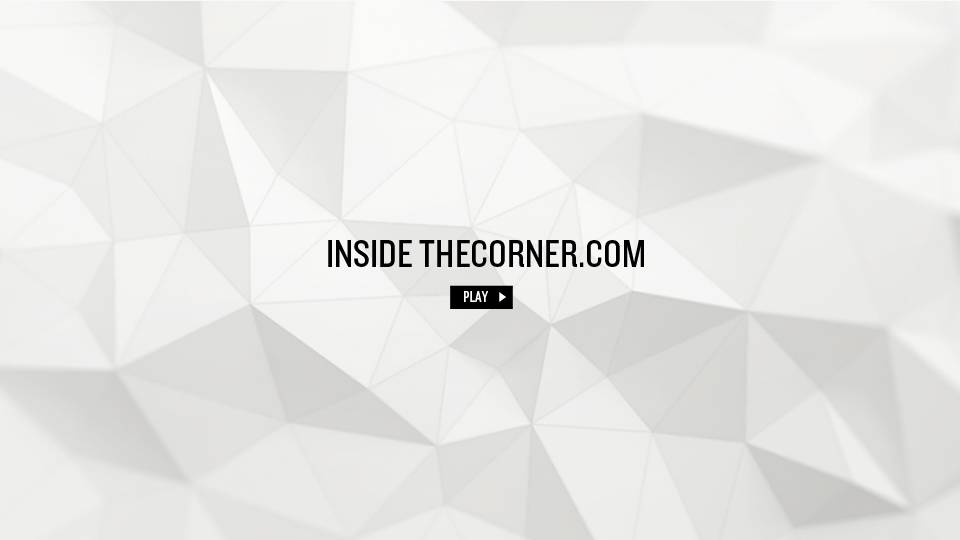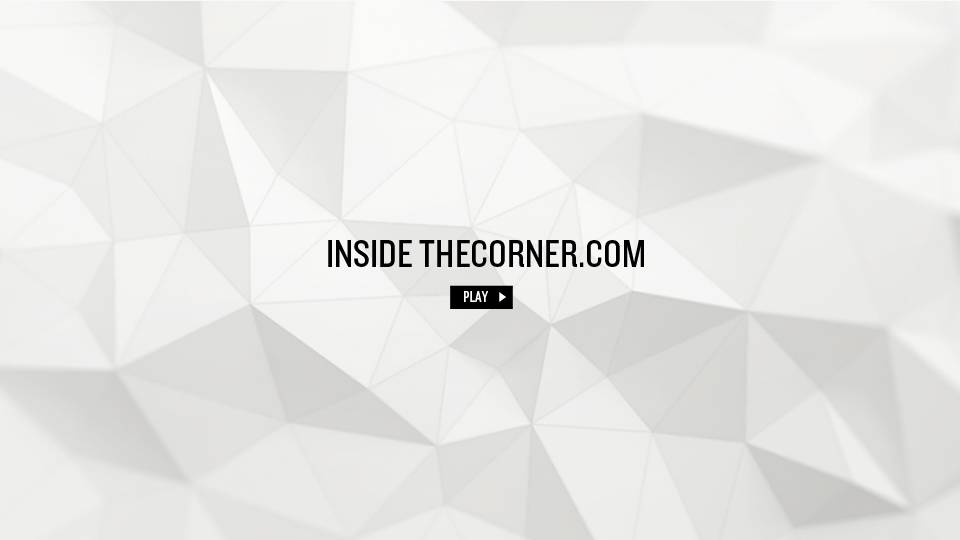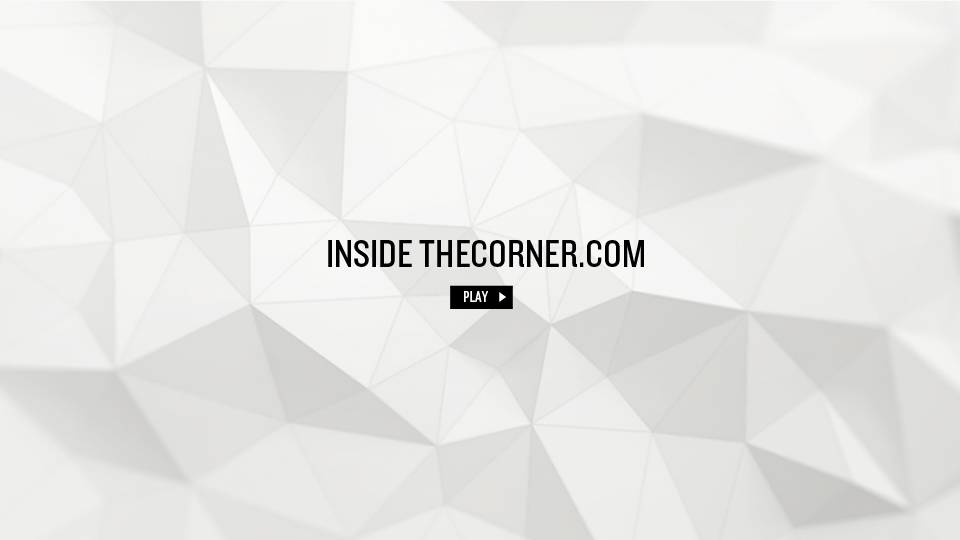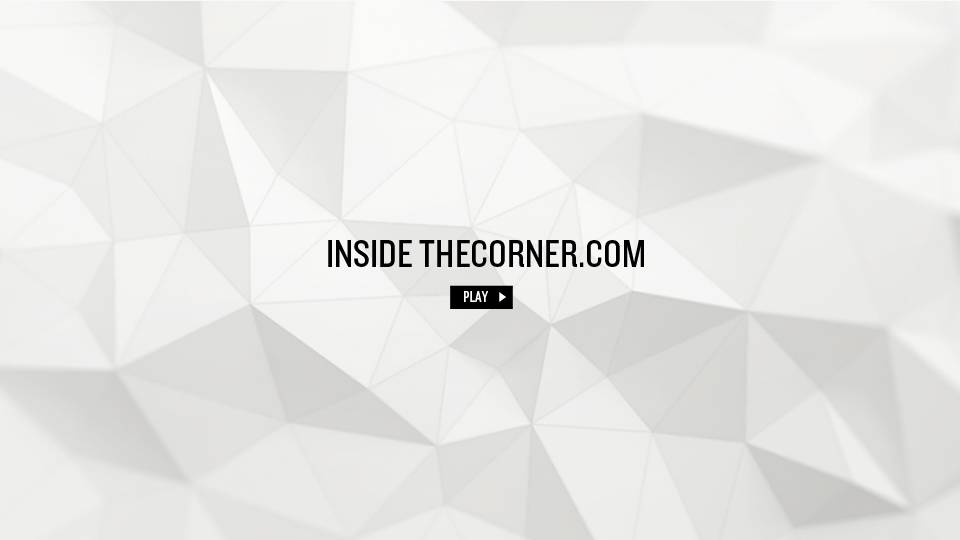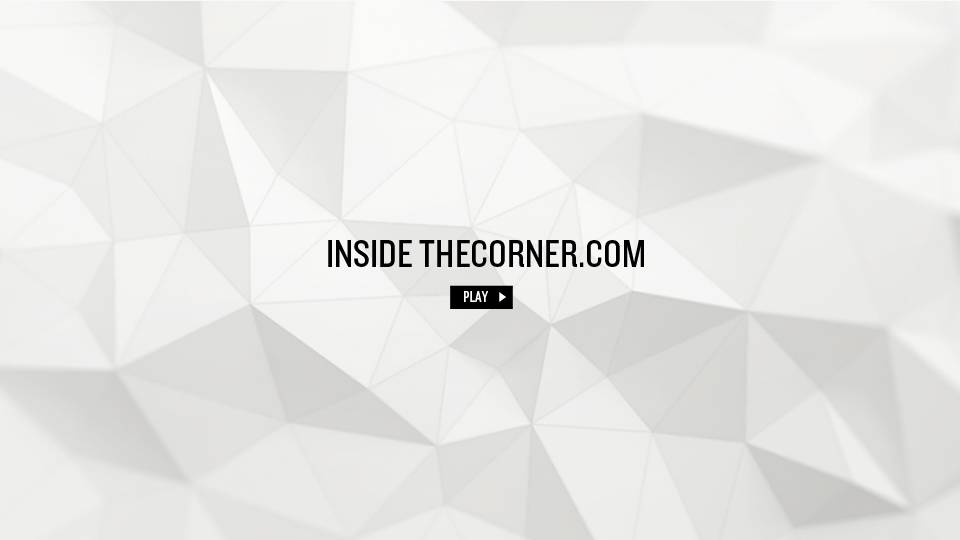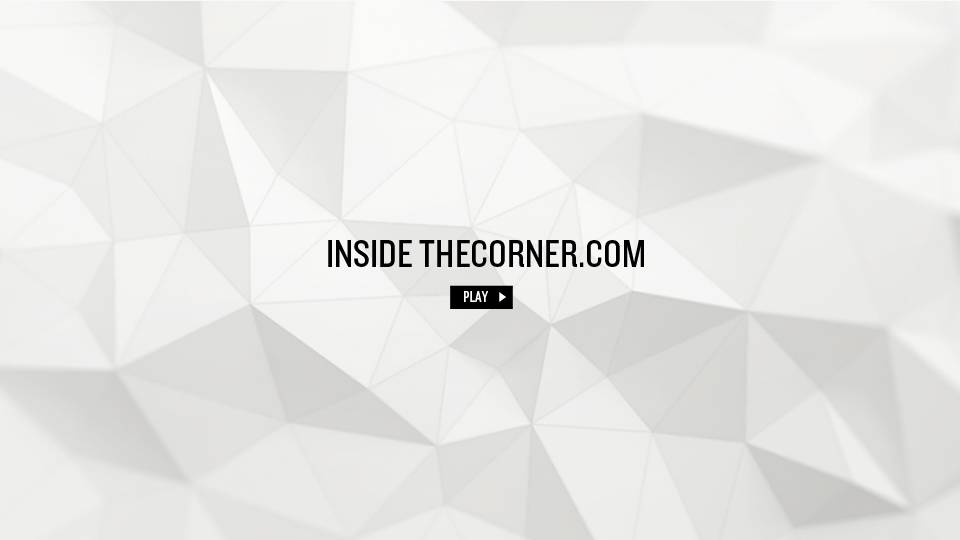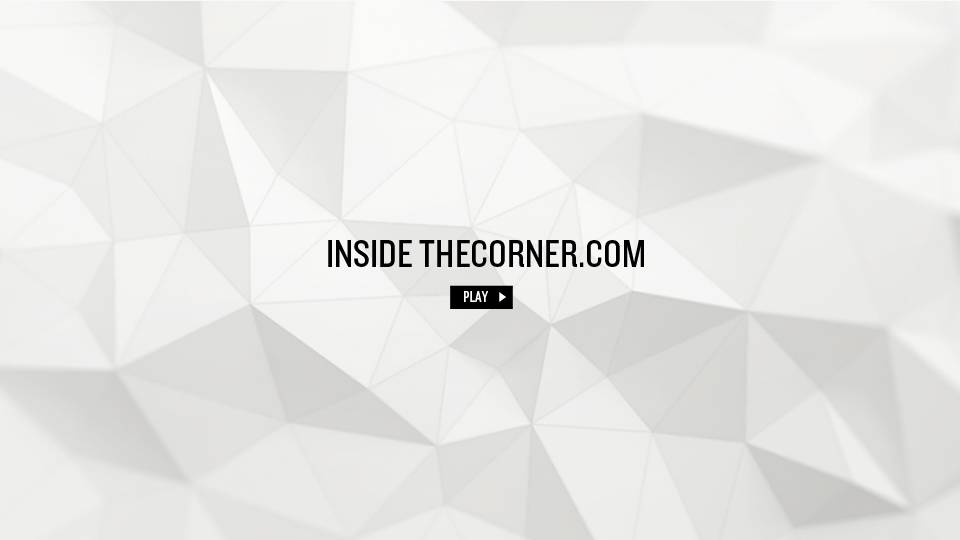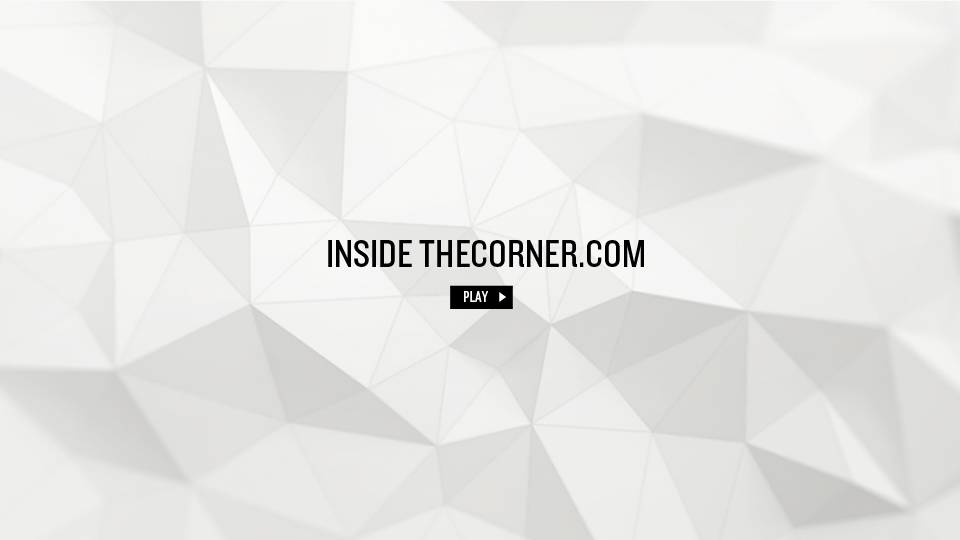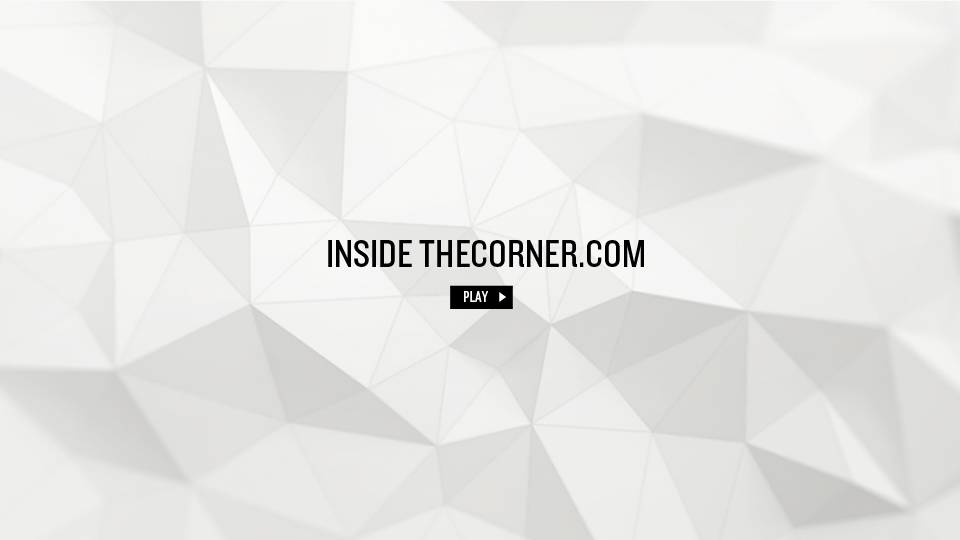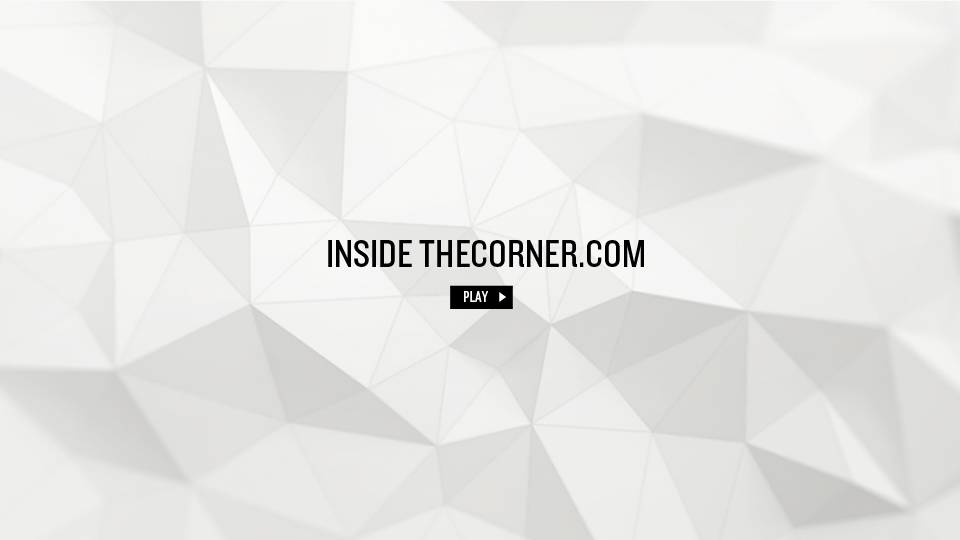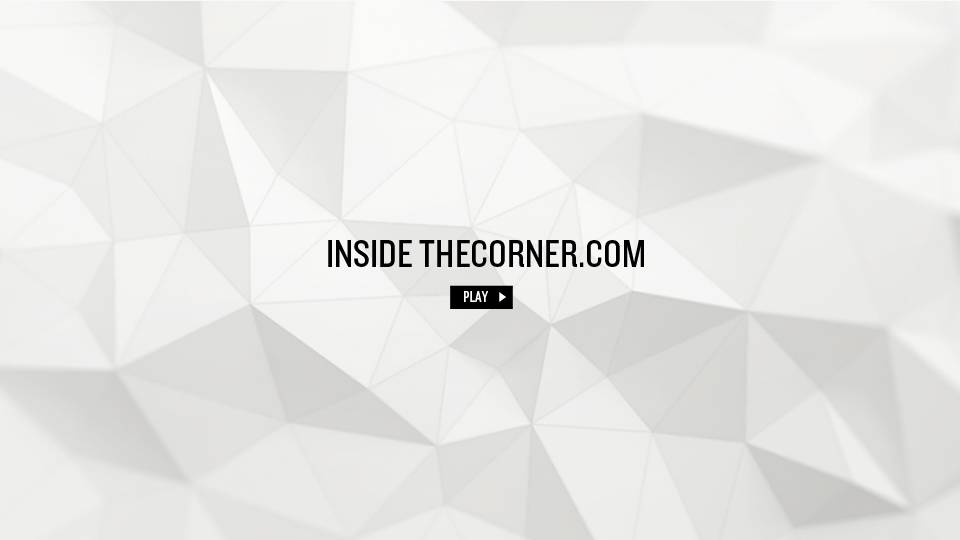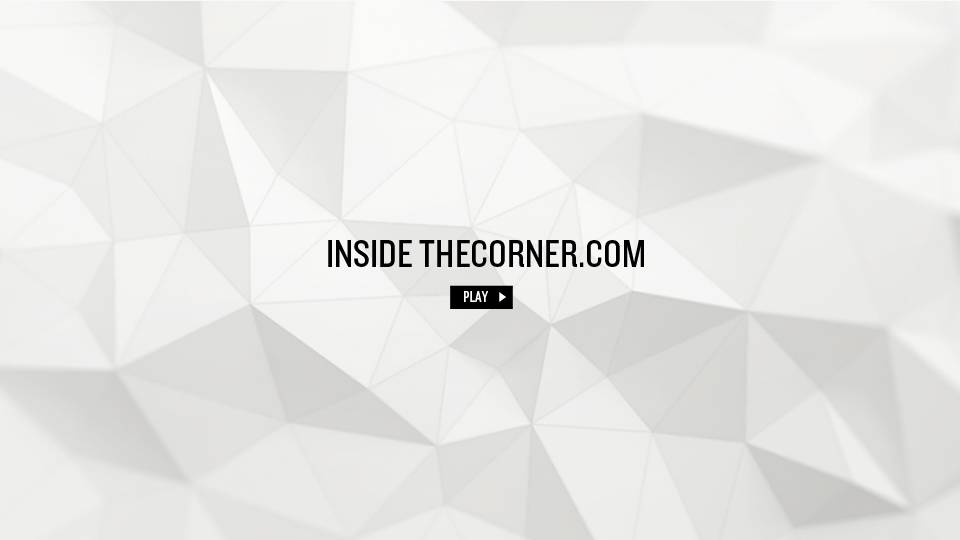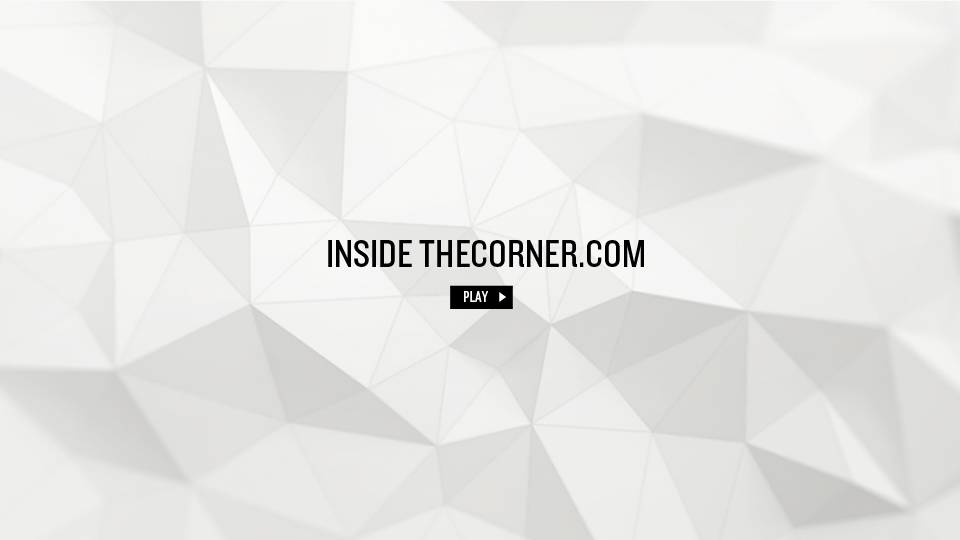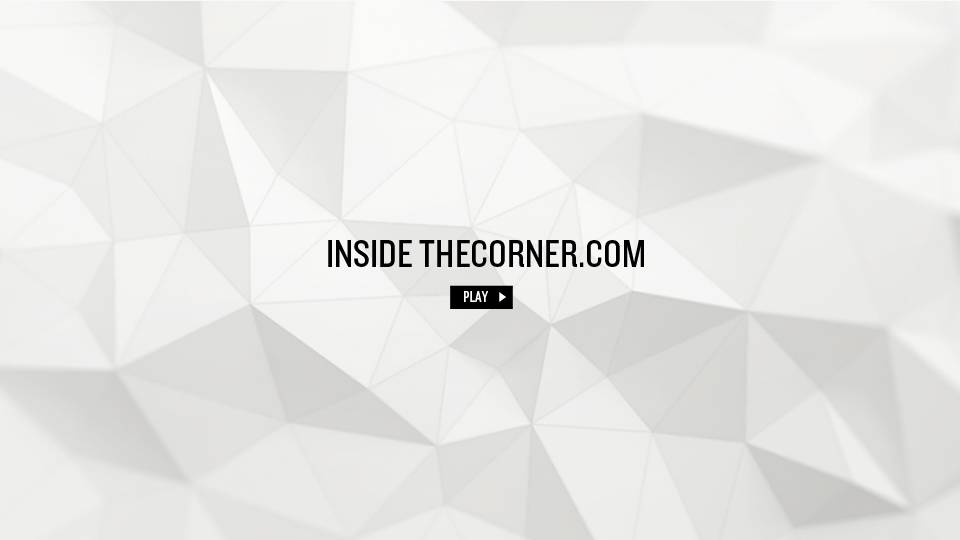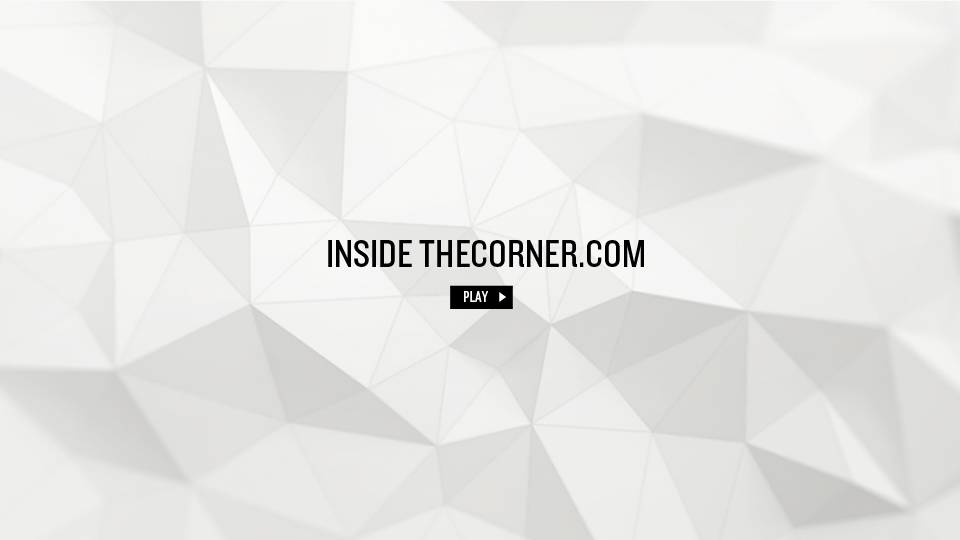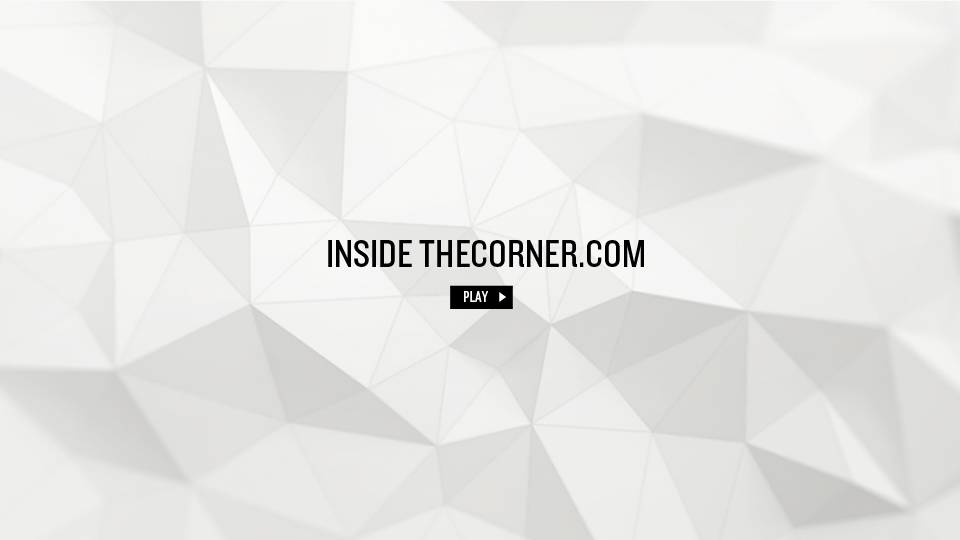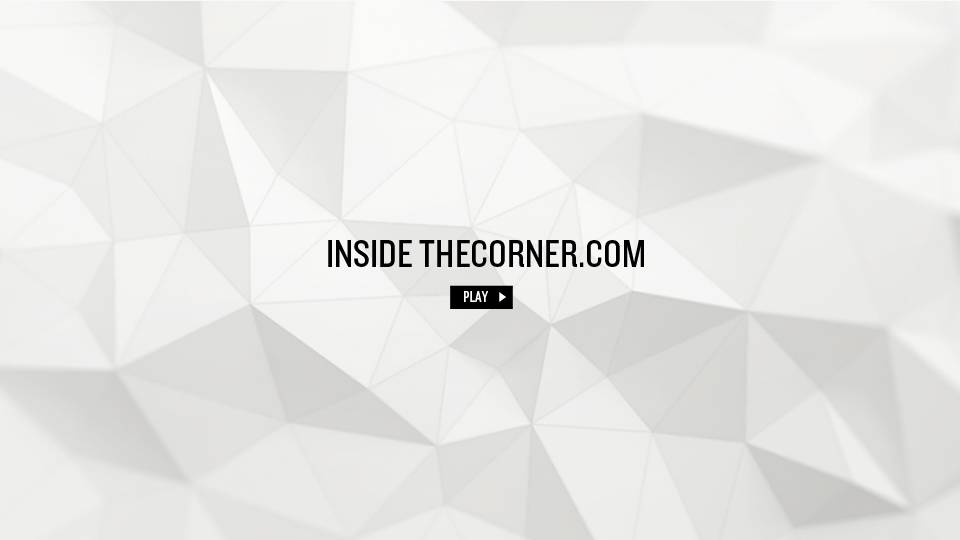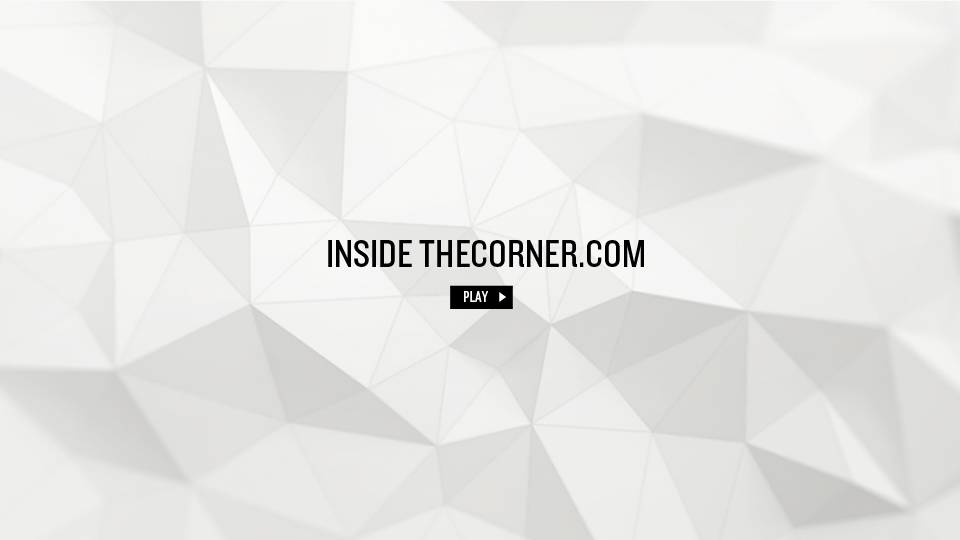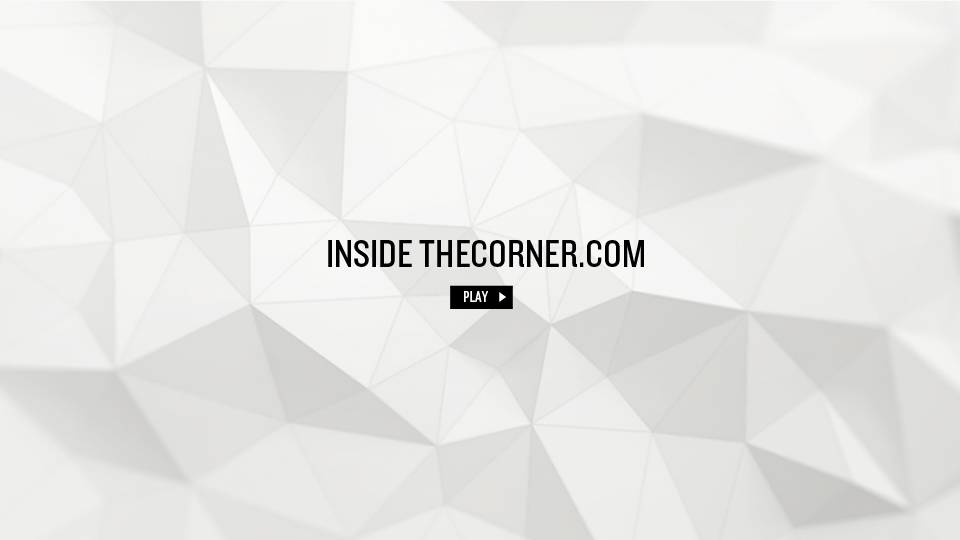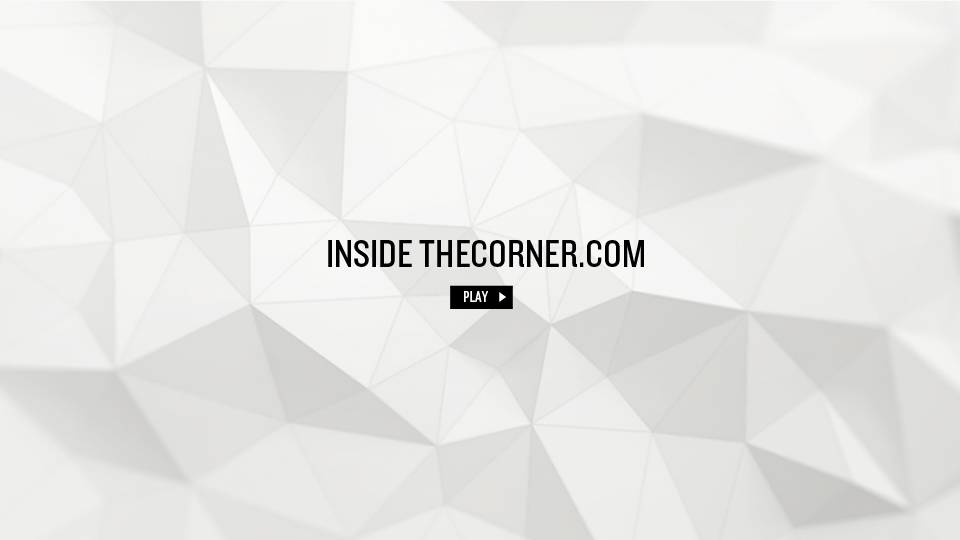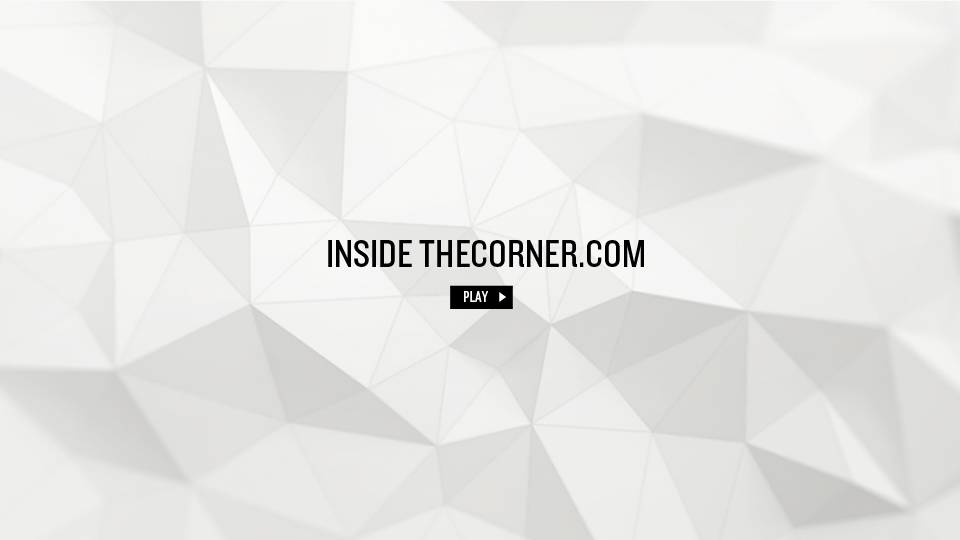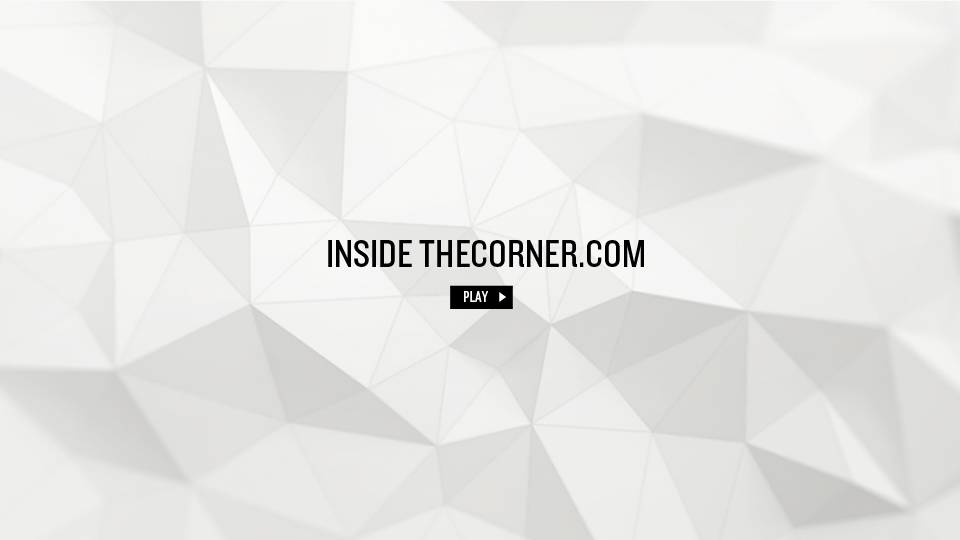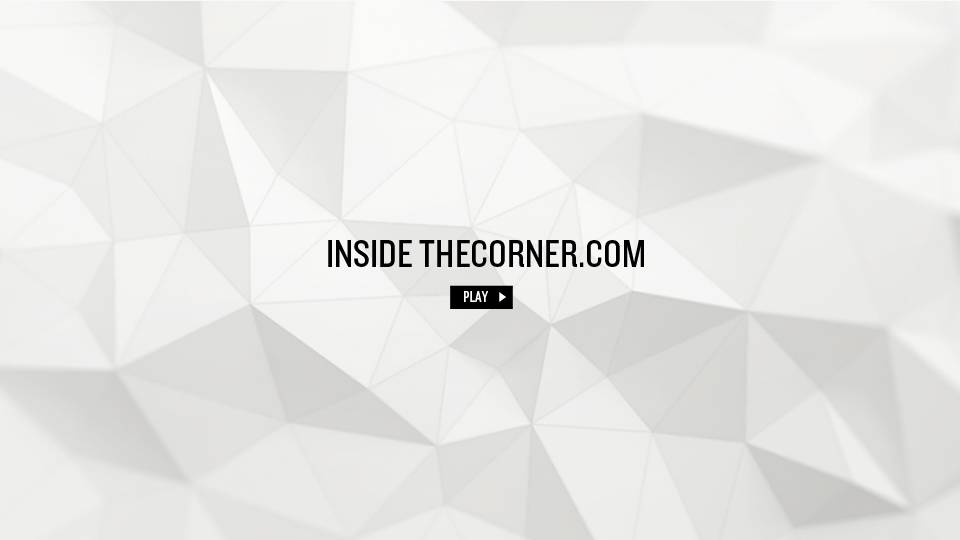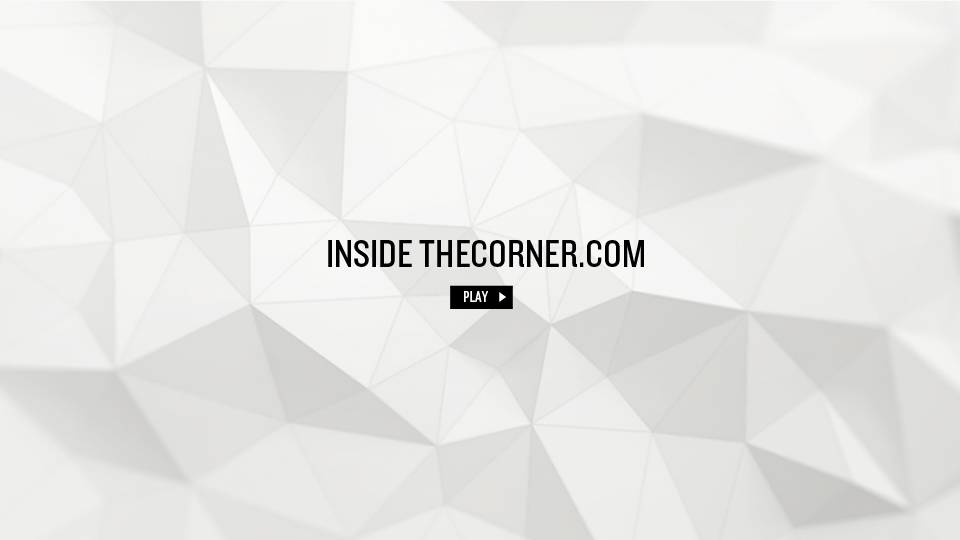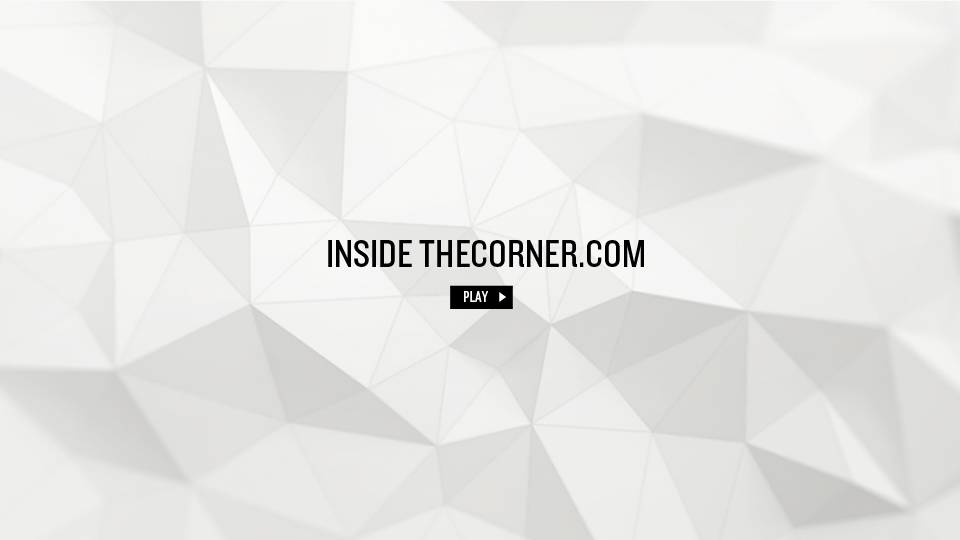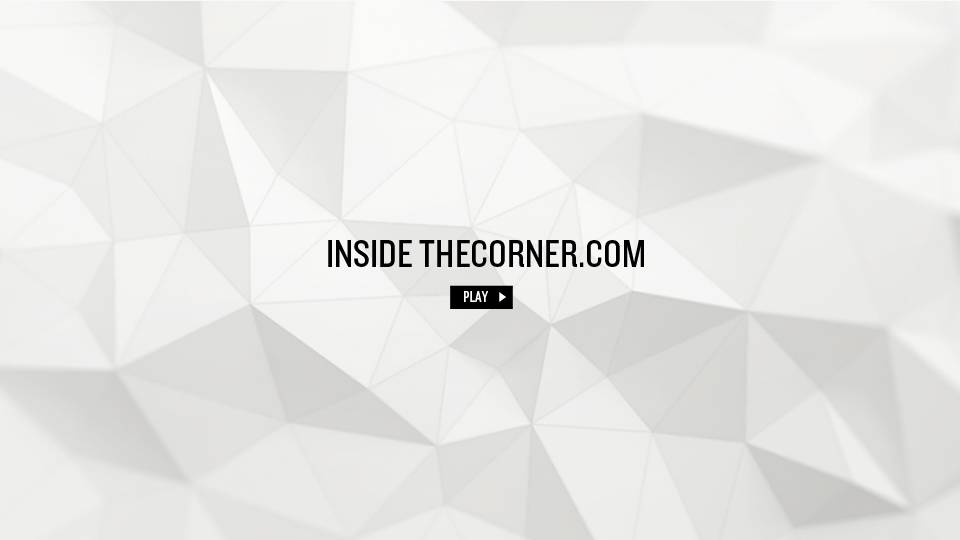 UNCONVENTIONAL CONVERSATIONS -HAIDER ACKERMANN
For the second installment in her exclusive series, Maria Luisa takes us on a journey into the mind of fashion's ultimate poet. From the acclaimed menswear debut, "Opium", to the importance of being emotional; check out the confessions of the designer of the century.
ACNE
The Metalized Shell collection exclusively conceived for thecorner.com is based on the Spring/Summer 11 Seafindings Jewellery collaboration between Husam el Odeh and Acne. "When we first talked about collaborating with Husam about two years ago, I recall saying that I was hoping for an ongoing exploration, a relationship rather than a one night stand. Our collaborations have definitively developed into a creative love affair. There is no one I'd rather work with on this exclusive project for thecorner.com", said Jonny Johansson.
NEIL BARRETT
On occasion of the limited edition T-shirt he created for thecorner.com, British designer Neil Barrett opened up about his aesthetics and inspirations in an exclusive interview.
UMIT BENAN
Umit Benan is the revelatory menswear designer of 2010. Of Turkish origins, he lives and works in Milan. His urban, multi-cultural attitude is reflected in his style and collection. A casual chic style with a strong masculine imprint. We met him in his studio for an exclusive interview
FERRAGAMO'S CREATIONS
Iconic designs from the Ferragamo archives for old-school Hollywood glamour. By gracing the feet of Audrey Hepburn and Marylin Monroe, Ferragamo's creations have entered the Hollywood hall of fame. Only for thecorner.com, an exclusive limited re-edition of the most iconic models from the Ferragamo archives. Ferragamo's designs have written some of the chapters of fashion and film history.
GIULIANO FUJIWARA
Half-Italian, half-Japanese brand giuliano Fujiwara made its e-commerce debut on thecorner.com with a selection of men's apparel, accessories and footwear. For this special occasion, Masataka Matsumura, who became the brand's Creative Director after Giuliano Fujiwara passed away, opened up about his vision and aesthetics.
GILES - EXCLUSIVE CAPSULE
For thecorner.com, acclaimed British designer Giles Deacon created an exclusive capsule collection , made of three exclusive items. The inspiration is a distinctive flower decoration, with petal shapes printed on specially made fabrics and used as embellishments on shoulders and gowns.
GOLDEN GOOSE - EXCLUSIVE CAPSULE
Golden Goose Deluxe Brand created a limited edition collection exclusively for thecorner.com; a series of six unisex styles featuring two silk scarves, two t-shirts and a special edition of the "Superstar" and "Francy" sneakers. To capture the adventurous spirit of the collection and embrace its natural relationship with thecorner.com, the brand also released an exclusive short film, "JOURNEY AROUND THE CORNERS".
UNCONVENTIONAL CONVERSATIONS - PIERRE HARDY
The third installment in the Unconventional Conversations series. Pierre Hardy has been revolutionising women's shoes ever since he started turning his skilfully executed illustrations into distinctively architectural footwear; his menswear creations are now on thecorner.com, alongside an exclusive interview courtesy of Maria Luisa.
ADAM KIMMEL
Designer Adam Kimmel as seen by wife and actress Leelee Sobieski exclusively for thecorner.com: an intimate portrait of the menswear innovator who reinvented casual dressing through a unique blend of tailoring expertise and artistic references.
MARIA LUISA
Legendary Parisian boutique Maria Luisa debuted on thecorner.com with an impressive line-up designers, all of whom reflect Maria Luisa's eclectic vision of fashion. The mini-store offers a selection of young talents and established designers, from rare couture pieces to avant-garde creations. Part of Maria Luisa's own collection is also available in this new space, with an array of styles that reflect her chic, timeless and audacious image.
ANTONIO MARRAS - EXCLUSIVE CAPSULE
The unique poetry of Antonio Marras debuted on thecorner.com with four one-of-a-kind items from "Laboratorio", the artisanal collection on sale for the first time exclusively on thecorner.com. Four petticoat dresses, four unique pieces that confirmed the designer's commitment to representing craftsmanship and experimentation online.
MISSONI
In celebration of the launch of Missoni's mini-store on thecorner.com, Angela Missoni, Creative Director of the brand, reveals insights into the world of Missoni in an exclusive interview. Missoni's philosophy is timeless: explore your emotions and be comfortable in what you wear.
UNCONVENTIONAL CONVERSATIONS - RICK OWENS
The master of everything dark and beautiful sits down for a chat with longtime friend and accomplice Maria Luisa under the benevolent eye of his life partner and iconic muse Michele Lamy. In a rare interview the designer discusses stunningly sombre aesthethics and highly personal vision.
TRUSSARDI 1911 - RED CAMO
For Christmas 2010, Trussardi 1911 launched RED CAMO, a limited edition collection of luxury travel essentials designed by former Creative Director Milan Vukmirovic exclusively for thecorner.com. A blend of excellence and uniqueness, elegance and innovation, style and modernity with the signature camouflage print of the greyhound maison and bright red details.
UNDERCOVER
Born in 1969, Japan's Jun Takahashi is the indisputable artistic soul behind Undercover, a brand that has been part of the Paris Fashion Week's Calendar since 2002. As an honored guest during the 66th edition of Pitti Immagine Uomo, Jun showed a preview of the Men's 2010 collection and shared his style inspirations.
Z ZEGNA
Z Zegna debuted online on thecorner.com three years after first stepping out on the New York runways. In an exclusive interview, former Creative Director Alessandro Sartori explains why thecorner.com is the best partner thanks to the values, mission and visions it shares with the brand. On occasion of this launch, Z Zegna also created a slim double-breasted "panel coat" with a deconstructed trompe-l'oeil effect , exclusively available on thecorner.com
ACS
Produced by Numéro Tokyo and Special Project Consulting, the "Art Convenience Store" is an entertainment store where you can buy the art and culture of Tokyo, from fashion to designer toys, and enjoy the Tokyo experience. After being initially set up in the Isetan Shinjuku Department Store for a limited time, the Art Convenience Store eventually decided to expand and chose thecorner.com as exclusive online retailer.
LONDON show ROOMS
thecorner.com, in collaboration with the British Fashion Council, presented the first online retail space dedicated to the emerging British designers featured in the LONDON show ROOMS. The result is a dedicated mini-store featuring a selection from the womenswear collections of such exciting talents as Mary Katrantzou, Michael Lewis and Christopher Raeburn, together with exclusive content and video interviews through which the designers reveal their creative visions.
Magnum - Alex Majoli/Doenjang
As part of its collaboration with Magnum, thecorner.com commissioned Doenjang, an exclusive video-reportage by photographer Alex Majoli, a member of the prestigious agency since 2001. Doenjang is a story built with backstage shots from castings, fashion shows and fashion houses during Paris Fashion Week . The protagonists of this video reportage are four avant-garde brands available at theconer.com: Haider Ackermann, Hussein Chalayan, Bernhard Willhelm and AF Vandevorst.
Magnum - Paolo Pellegrin /Storm
thecorner.com presents the 5th edition of Fashion Magazine 'Storm', interpreted by the eyes of Paolo Pellegrin. 'Storm' is a photographic project that combines art and fashion, curated by Magnum Photos.
Pitti
Over the course of the past few years, thecorner.com and prestigious trade show Pitti have built and developed a unique partnership with a series of exclusive events and designer exclusives. Past special guests include Proenza Schouler, Undercover, Umit Benan, Max Kibardin, Giles Deacon, Haider Ackermann, Jil Sander, Gareth Pugh and more recently Trussardi 1911 with a unique "shop from the runway "experience.
The Vogue Talents Corner
thecorner showcases a new generation of fashion talents. 14 designers were chosen by Vogue Italia, Vogue US, Vogue China, Vogue Paris and Vogue UK to present their collections through a dedicated virtual space. Hailing from the four corners of the globe, they offer their thought-provoking visions on the art of making clothes, shoes, accessories and jewellery. Featuring: AKONG LONDON, BURAK UYAN, CATERINA GATTA, COLIAC, COVHER LAB, GEORGIA TURRI, GLYNNETH B, JEN KAO, J.W. ANDERSON, MARIA FRANCESCA PEPE, NUIT N°12, SARA BATTAGLIA, UMA WANG, ZOU YOU
HEDI SLIMANE
Hedi Slimane is the second guest in the Fashion Film series with an exclusive chrono-photography video project; "I LOVE USA" is an idealistic vision of the United States through the prism of the idyllic Californian lifestyle.
NICK KNIGHT
For the debut of its women's collections, thecorner.com launched the Fashion Film series with outstanding guest director Nick Knight. "Portent", made in collaboration with SHOWSTUDIO and a host of creative talents, is a sensual, delicate and poetic exploration of romantic classicism through the male and female form, accentuated by exquisite clothing from the world's finest designers - a portent, indeed, of the season's fashion.
STYLING IN BERLIN by FANTASTIC MAN
After Los Angeles, thecorner.com's "Styling Around the World" project has now reached Berlin, along with its latest partner in style, Fantastic Man. For this year's edition, Fantastic Man created a spread featuring a handful of remarkable men from Berlin, a city teeming with artists and professionals of every kind who are each unique in their own way.
STYLING IN LONDON by NICOLA FORMICHETTI
thecorner.com continued its journey around the fashion capitals in London with Nicola Formichetti, renowned fashion figure and Creative Director for Thierry Mugler and a number of top publications. For thecorner.com, Nicola chose emerging photographer Brett Lloyd, and iconic model Jethro Cave, son of musician Nick Cave.
STYLING IN L.A. by i-D MAGAZINE
thecorner.com's fashionable journey touched down in Los Angeles with i-D Magazine. A sensual and romantic tale of young love featuring a blend of laid-back Californian style and European flair, shot by Kayt Jones and styled by Pippa Vosper. Jay Rodan and Kayt Jones used this occasion to direct a short film, "The Corner", capturing the chemistry between two people who meet by accident and share a moment of passion before parting ways at the corner where they met.
STYLING IN TOKYO by TSUYOSHI NOGUCHI
Season after season thecorner.com's "shop windows" present its fashion selection through the eyes of some of the most well-known stylists from the world's fashion capitals. The first leg of the journey was Tokyo, with Tsuyoshi Noguchi as outstanding guest stylist.
STYLING IN BERLIN by ZOO MAGAZINE
thecorner.com has set up an exclusive collaboration with international style title Zoo Magazine, for the latest chapter of its Styling Around the World project: an exclusive photo shoot created by Zoo Magazine with the women brands available on thecorner.com, paying homage to Berlin. The vibrant, avant-garde, and eclectic style of Germany's capital is captured by the young photographer and filmmaker Joost Vandebrug. Each of his poetic images shot on location throughout the city captures the individuality that defines free-spirited Berlin, showcasing its many characters, all different at every glimpse, but never viewed at indifferently.
A unique self-portrait of Italian actress Valeria Golino through a selection of her top new season picks and an insight into her all-time favourite things. Half-greek and half-Italian Valeria Golino grew up between Naples and Athens where she started out as a model before starring in her first film in 1985 and receiving an award at the Venice Film Festiival n 1986. Over the course of her career she has worked with such prestigious names as Nicolas Cage, Tom Cruise, Dustin Hoffman, Barry Levinson, Sean Penn and Quentin Tarantino.
MANIFESTO
thecorner.com es la boutique de lujo online fiel a la creación de un estilo inconfundible. Presenta una selección ecléctica y cuidada de high fashion y diseñadores de referencia para hombre y mujer de todo el mundo a través de mini-stores dedicados.

Combinando vanguardia y elegancia, la base de este pionero concepto de retail es el "corner"- mini-store y plataforma creativa. Las marcas presentan sus últimas colecciones a través de contenidos multimedia, una forma interactiva de mostrar a los usuarios una visión inesperada del universo de los diseñadores.

Direccional y selectivo, thecorner.com mantiene su ventaja competitiva gracias a una selección de producto deliberadamente limitada. Unidos por su visión innovadora de la moda y su enfoque artesanal, la boutique de lujo online combina prendas de alta gama, presentadas con una perspectiva diferente, con diseñadores noveles y "fuera del radar", muchos de ellos haciendo su debut online aquí. Diseñadores como Ann Demeulemeester, Haider Ackermann, Christophe Lemaire, Dries Van Noten y Borsalino Mugler, eligen thecorner.com como su partner oficial de Internet retailing.

Pioneros de la moda como Hedi Slimane, Nick Knight y Nicola Formichetti ya han colaborado con thecorner.com, realizando sesiones fotográficas, videos y cortometrajes en exclusiva.

thecorner.com está "Powered by YOOX Group", que posee oficinas y base de operaciones en Estados Unidos, Europa, Japón, China y Hong Kong, asegurando un excepcional nivel de servicio al cliente. thecorner.com entrega en más de 50 países del mundo. Desde un packaging negro sobre negro a envíos express global, devoluciones sencillas y atención al cliente de exquisita calidad vía telefónica o vía e-mail, el servicio en thecorner.com es tan impecable y sofisticado como el producto que ofrece.

"thecorner.com es una colección de "corners" online – un conjunto de tiendas individuales – que presenta lo exclusivo y especial"
The Daily Telegraph (Reino Unido)

"Junto a la magnífica selección de grandes diseñadores, thecorner.com destaca por sus colaboraciones especiales y por su oferta de marcas británicas difíciles de encontrar"
Grazia (Reino Unido)

"thecorner.com es la boutique virtual para compradores multimedia entusiastas y exigentes"
Corriere della Sera (Italia)