LONDON CALLING
Showcasing the many creative facets of British design, London Calling brings established names and newcomers together on a unique, inspirational platform.
EXCLUSIVELY AT THECORNER.COMLondon-based label Ostwald Helgason was founded in 2008 by Susanne Ostwald and Ingvar Helgason. While Ostwald takes inspiration from fine art, Helgason finds innovative ideas in new technology, creating an arresting combination of the natural and the hi-tech. Using print combined with tactile fabrics, Ostwald Helgason creates modern, effortless clothes with clean, structured lines.
SHOP OSTWALD HELGASON
EXCLUSIVELY AT THECORNER.COMScottish-born print designer Jonathan Saunders graduated from Glasgow School of Art in 1999 with a BA in printed textiles, going on to graduate from Central Saint Martin's in 2002 with an MA with distinction in printed textiles. The designer uses traditional silk screening techniques, developing the concept of engineering prints around pattern pieces.
SHOP JONATHAN SAUNDERS
EXCLUSIVELY AT THECORNER.COMBelgrade-born Roksanda Ilincic studied architecture and applied arts before earning her masters degree in womenswear from Central St Martins. A fixture on the London Fashion Week schedule since 2005, she has quickly established herself as the go-to designer for utterly elegant but unmistakably modern gowns and separates. With a bold use of color and a signature take on shape, Roksanda's designs effortlessly blur the line between day and eveningwear.
SHOP ROKSANDA ILINCIC
An English-born designer of Sicilian descent, Antonio Berardi graduated from Central St Martins in 1993, launching his eponymous label two years later. Over the past two decades, the brand has become synonymous with unrivalled sophistication, establishing a strong signature look based on expertly cut separates and figure-hugging silhouettes.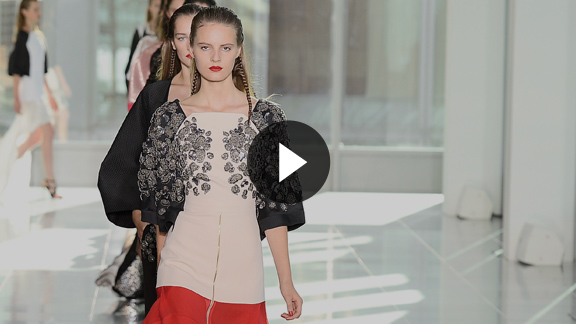 SHOP ANTONIO BERARDI
At the heart of the digital print revolution of the past few years, Greek-born Mary Katrantzou has transformed her signature technique into an art form. From interiors to landscapes, each season explores a distinctive iconography across an expertly cut range of knits, jerseys and tailored separates.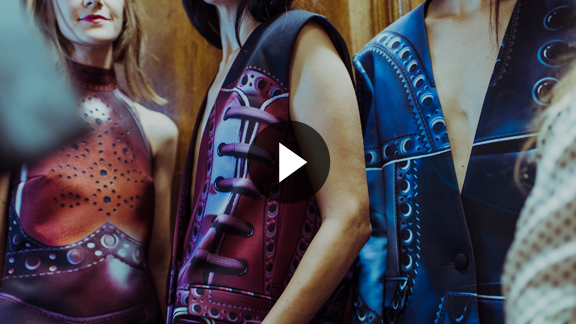 SHOP MARY KATRANTZOU
EXCLUSIVELY AT THECORNER.COMBrazilian-born designer Barbara Casasola has quickly gained recognition for her confident simplicity, stark color palette and architectural construction. She finds inspiration in techniques from bygone areas without leaving traces of nostalgia in her collections. With a great contemporary sensibility, Casasola's pieces exude timeless and understated sensuality.
Coming Soon
EXCLUSIVELY AT THECORNER.COMRichard Nicoll was born in London and grew up in Australia. Since graduating from Central Saint Martins MA in 2002, he has collaborated with brands ranging from Louis Vuitton to Cerruti. Infused with a distinctive clean and sharp aesthetic, his eponymous line has earned him a number of prizes and nominations from the likes of ANDAM and the British Fashion Council.
SHOP RICHARD NICOLL